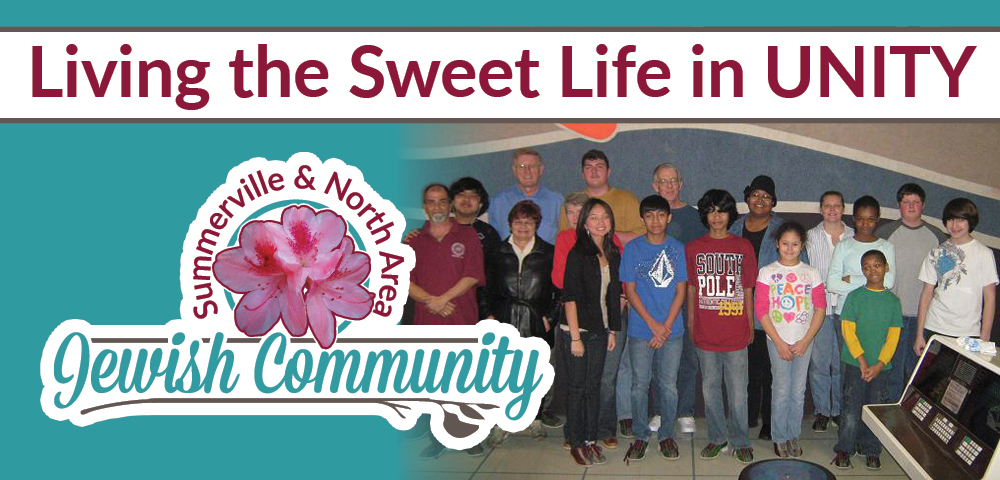 Mission Statement
To create, promote and maintain a vibrant Jewish Community in Summerville and the North Area.
---
Upcoming Events
May
27
Sun
The Summerville CommUNITY Artists Heritage Series presents: Gathering @ Grouchos Deli
May 27 @ 2:00 pm
Jun
24
Sun
Tri County Jewish Hero Award
Jun 24 @ 4:00 pm
Tri County Jewish Hero Award sponsored by Summerville North Area Jewish Community  presented to Marlene Willamon. More details to come!
Bring-a-MUG to honor the MUGLADY and her years of kindness and service to the Lowcountry Community.
Jul
29
Sun
The Summerville CommUNITY Artists Heritage Series presents: Gathering @ Madra Rua
Jul 29 @ 2:00 pm
---
Summerville & North Area Jewish Community Board
Community Leaders: Robyn Wittenberg Dudley
Mitzvah Maven/Community Outreach: Cyn Ava
---
Archive of Recent Events
By Joy Bonala For the Journal Scene Summerville residents joined others across the nation this week in honoring the lives of the 11 million people killed during the Eastern European Holocaust between 1938 and 1945. The local observance is part of the national Days of Remembrance observed April 8-15. Thursday Summerville's Town Council meeting began
0 comments
---
Contact Us
---
Archive of all past events
2018
2017
2016
2015
2012
2011
2010
2009